First Aid For Suffocation – How to Help a Choking Person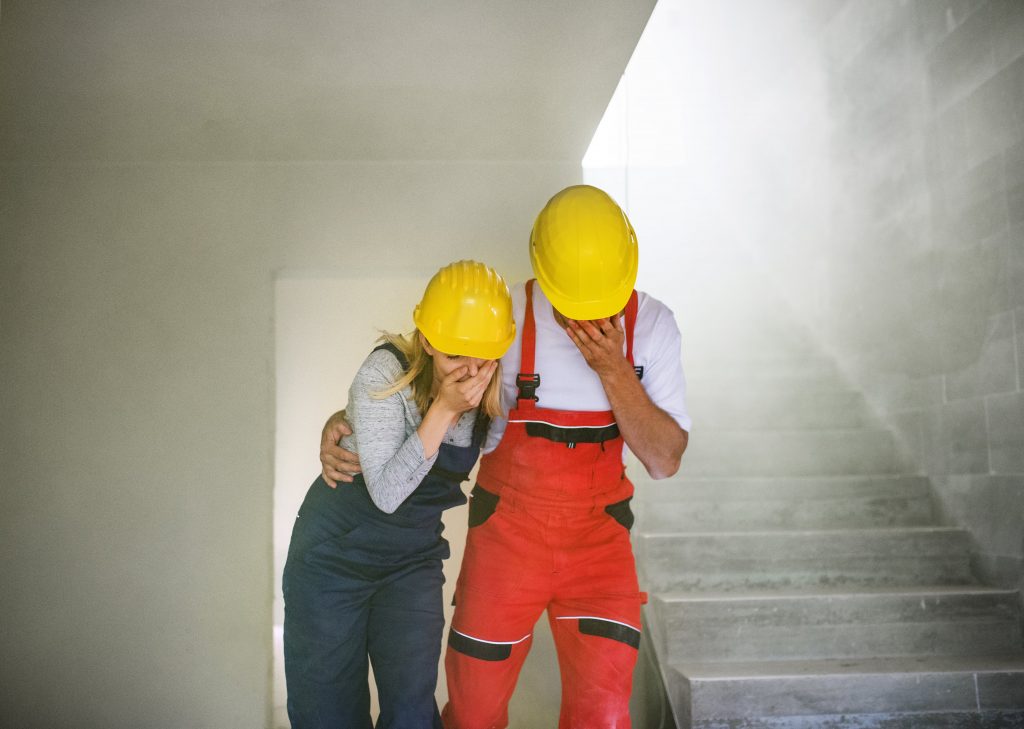 Read Time:
2 Minute, 38 Second
Suffocation happens when a person's body doesn't get enough oxygen. It can lead to loss of consciousness, brain injury and death. It is caused by drowning, asthma, choking, strangulation and drug overdose.
It's important to know how to help a choking person. This can save their life if you act quickly and correctly.
If someone is choking, it's important to help them cough until the object is cleared. Coughing can clear airway obstructions but only if it is forceful and doesn't turn pale or blue, which indicates lack of oxygen (cyanosis).
You can do this by standing behind the person and placing your arms around their waist, with one hand in a clenched fist between their belly button and the bottom of their chest. Then pull inward and upward forcefully as if you were trying to lift them up.
Don't hit a choking person on the back while they're upright, because gravity could cause the blockage to slip further down their trachea (windpipe). Instead, bend them forward and give up to 5 sharp back blows between their shoulder blades with the heel of your hand.
Repeat these cycles of back blows and abdominal thrusts until the object is clear or the person starts to breathe or cough. Once the object is clear, move them into a recovery position and continue monitoring their conscious state and breathing.
The person may be choking on food or other objects, such as toys or beads. They may also be choking on alcohol or a contaminated liquid like milk, juice or vomit.
Adults usually choke on food, but children can also choke on toys or other objects, such as candy, buttons and small metal items. If a child is choking, you should try to remove the object before they become unconscious.
If they're not breathing, you should call for emergency medical help straight away. They may need help to stay alive until you can get them to hospital.
Infants and toddlers often choke on food, but they can also choke on small objects. You should talk to your baby's doctor or nurse about the right way to help them if they are choking.
You can also teach your child first aid for choking. Many local organisations offer courses in choking and CPR.
Symptoms of choking include difficulty breathing, loud, noisy breathing and wheezing. The child may be shaking or have a pale face and clammy skin.
Check whether they can answer your questions by speaking. If they can, you need to remain with them until the airway obstruction is cleared.
Use a barrier or resuscitation mask if you don't have a mouthpiece. You should also call 9-1-1 if the person is not breathing or has stopped responding to your calls.
Ask if they're choking and tell them that you'll use the Heimlich maneuver. This is a safe procedure that doesn't require special training, and is taught during first aid and cardiopulmonary resuscitation (CPR) classes.
The American Red Cross and the American Heart Association have recommended protocols for dealing with a choking person's airway obstruction. These protocols are designed to prevent brain damage if the obstruction is removed quickly.